Welcome to Maple Class, taught by Miss Adelsberg.
Term 2: People Who Help Us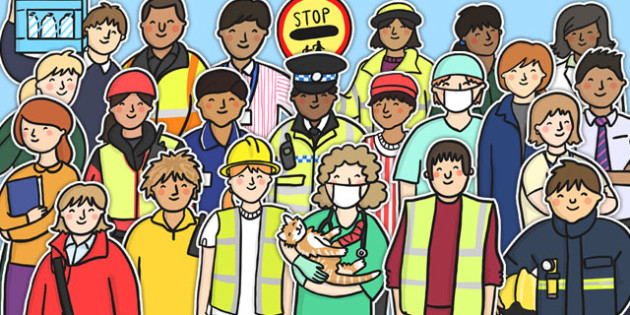 This term we have been delving in to the roles of different professionals and the jobs that people do.  We have been learning to identify their work by the uniform that they wear and the tools that they use.  Our discussions have led us to think about how the work of others helps us and contributes to the society in which we live.
This term we have invited the RNLI and the Fire Brigade in to talk about their work.  We have also organised a visit to our local Church to meet the Vicar to find out what he does.
In addition to looking at people who help us we have been studying the works of significant people in History and how they have influenced others in the world today.  In Art, we have explored the work of 'Kandinsky and Mondrian' and identified the shapes and colours used in their work which has then inspired us to be creative.  In Construction, we have looked at the famous architect 'Sir Christopher Wren' which has inspired us to draw our designs before building models.  In PE, Mo Farah has been our inspiration in how to better our current skills through practise and perseverance.
Can you identify the people correctly below?
In Mathematics, we are developing our knowledge and skills to add two single digit numbers using practical resources, learning how to mentally double numbers to 10 and exploring the names and properties of 3D shapes.
Term 1: British Authors
Year R have been delving into the wonderful books written by the British Author, Julia Donaldson.   We kicked things off with the well known and well loved children's classic 'The Gruffalo'.  The children have thoroughly enjoyed listening to the story and discussing both the characters and setting with their knew found friends.
During our 'Philosophy' sessions the children have been encouraged to think, develop opinions and to share their views with others.
Would you rather be the Mouse or the Gruffalo? 
Is it fair to keep mice as pets?
It is important that we model different perspectives when answering questions and that we respect any answers given by your children.  We are developing skills to talk with confidence and to listen to each other showing respect.
Maths
In number we are extending children's ability to say number names in order, develop number recognition to 20 and ensure that they have 1:1 correspondence to count accurately.
We have some bright sparks that already recognise numbers to 20 and so have been applying their knowledge to order sets of numbers and identify missing numbers.
In shape, space and measure the children are learning to name and describe the properties of 2D shapes.
The children are learning to recite the days of the week.  Please ensure you tell them what day it is on your way to school.  Be sure to mention what day came before 'yesterday' and what day will come after 'tomorrow'.
Phonics
The first stages of reading require your child to have proficient sound knowledge.  We are regularly introducing new sounds and hope that you are busy using your sound cards to reinforce the learning at home.